"Buffalo"
is one of those must read stories, deservedly winning the Sturgeon Award as well as the Locus.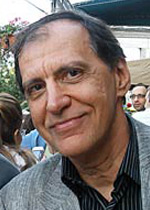 John Kessel is a struggling immigrant in the US who works hard as a logger to get by during The Great Depression. He clings to a flame of future hope and this is why he reads science fiction, especially that of HG Wells. In their first encounter, Jonathon merely sees HG Wells.Their second meeting examines both their lives at a later date.
It does not sound like much but "Buffalo" is exceptional. The Great Depression and the US at the time felt well drawn and real. The psyche of a migrant worker; hope through reading and dreams; and the idea of meaning in literature, are all intelligently explored themes here. The atmosphere of the period is tangible too: Duke Ellington is mentioned and Roosevelt's attempts to defy the depression are delved into through the characters dealing with the arduous period.
I'd recommend "Buffalo" to any reader. It lingers like a good whisky well after you've finished.
The Locus Awards Anthology is a treasure chest of stories well chosen by the Perth anthologist, Jonathan Strahan. They aren't the pulpy trashy sort of genre writing but tales that would appeal to any literary minded reader. There isn't a dud amongst them; most are masterworks of the field. In the collection I also discovered "The Persistence of Vision" by John Varley, which is in 'My Favourite Novella List' (
http://anthonypanegyres.blogspot.com/2011/03/my-favourite-novellas.html
). I have a writer friend, Daniel Simpson, who used "Jefty is Five" by Harlan Ellison (another great tale) in his thesis. They are just a couple of the many stories that gleam in The Locus Awards ––I'll mention another soon.